Risk Management & Plant Safety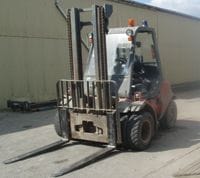 Duration: 1 day
Aim: The objective of this course is to give participants an understanding on how to identify, evaluate and control hazards in the workplace.
Key Areas Covered:
Methods to identify hazards
Risk assessments
Hierarchy of controls
OHS Regulations 2017 in relation to plant
Isolation processes
Target Audience: Managers, supervisors, plant operators and employees
This course is one of our publicly run courses. Please refer to our public training dates for this course below:
This course can also be designed just for you at your workplace.
If you are interested, you can contact us on 1800 429 266 or on email: training@hazcon.com.au