Occupational Hygiene Monitoring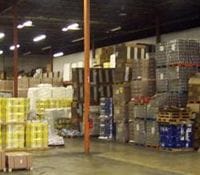 Occupational hygiene monitoring can assist your company in anticipate, investigate, assess and develop a range risk management controls. Hygiene monitoring encompasses a host of areas that HAZCON has specific expertise, including;
Occupational hygiene requirements for airborne contaminates can be particularly difficult to navigate and require a high level of expertise to achieve justifiable results. In accordance with the Occupational Health and Safety Regulations 2017, atmospheric sampling must be carried out with respects to hazardous substance supplied to or generated on site, if:
a) There is an exposure standard for the hazardous substance or any of its ingredients;
b) There is uncertainty (based on reasonable grounds) as to whether the exposure standard is or may be exceeded; or
c) Atmospheric monitoring is necessary to determine whether there is a risk to health.
HAZCON has extensive experience, proven record in the sampling and analysis of a variety of complex contaminants and environments. Our airborne contaminant monitoring programmes have included:
Protein dust exposure in the food industry
Chemical exposure in the printing industry
Chemical exposure in paper production
Airborne solvents during spray painting
Welding fume and gas
Diesel fume and fine particulate
Styrene exposure in truck body manufacturing
Ammonia in livestock
Exhaust gases associated with military weapons
Pharmaceuticals in production facilities
Forklift exhaust fumes in restricted areas
If it is suspected that employees may be exposed to hazardous contaminants, monitoring will confirm the exposure and assist in identifying problem locations and developing control strategies.
HAZCON services can assist you to:
Conduct chemical/hazardous substance risk assessments.
Identify hazardous substances and processes that require monitoring.
Develop approved sampling techniques for complex environments.
Conduct monitoring and analysis and provide results.
Provide recommendations and guidance to enable organisations to eliminate or reduce issues and minimise exposure to an acceptable level;
Develop control strategies in consultant with key stakeholder's for the development of systems for ongoing management and monitoring processes.
Should you have concerns with contaminants in your workplace please contact a HAZCON consultant to discuss an appropriate monitoring program.