Bioaerosol Sampling (Mould, Bacteria & Fungi)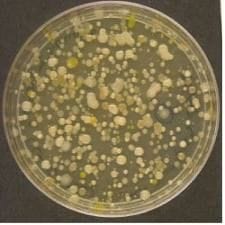 Exposure to airborne biologically active materials such as bacteria and mould has been implicated in a number of health scares in public buildings, schools and workplaces.
There has been a 'fear factor and many cases of sickness experienced within a building are often attributed to bacteria and mould present.
The difficulty with assessing airborne microorganisms is that they occur in open air environments and there is limited evidence which links airborne microorganisms to a particular disease state.
Pre-existing conditions are often made worse by high levels of mould or bacteria, but in the average healthy populations, the health risk is less clear.
There are no Australian Standards on airborne mould and bacteria, however, international guidelines use 1000 CFU/m3 as a guide where the levels may be of concern.
A solution to concerns regarding airborne microorganisms is to undertake an inspection of the area to determine dampness levels or sources of moisture, and then compare indoor bioaerosol levels to external levels.
HAZCON has been involved in several studies of bioaerosols in offices, schools and hospitals across the state following the floods and has been invested in the lastest bioaerosal monitoring equipment and possesses bioaerosol monitoring equipment to assess airborne mould levels.
The advantage of bioaerosol monitoring is that it quantifies the likely risk to health and determines if any remedial work is required.
To obtain more information, or for a quote, please Contact Us
HAZCON also has experienced consultants to undertake bacterial assessment after sewerage leaks, and can offer advice on how to manage situations involving mould, bacteria and fungus as a risk to health.