Class A Asbestos Removalist Refresher Training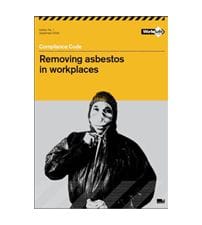 AS recommended in the Compliance Code for Removing Asbestos in the Workplace, A Class Removalists should attend refresher training every year. Victorian and WHS legal requirements are covered in this course.
Duration: 4 hours
Key Areas Covered:
Legislation and Industry Standards
Compliance Code: Removing Asbestos in the Workplace
Signs and Barricades
Asbestos Vacuum Cleaners
Decontamination Procedures
Water Filtration Media
Air Monitoring for Friable Asbestos Removal
EPA requirements for the Transport and Disposal of Waste Asbestos
Target Audience: All Asbestos A Class Removalists, Supervisors and those who have obtained a Statement of Attainment for CPCCDE3015A Remove friable asbestos.
This course is one of our publicly run courses. To look at the available dates in your area and enrol follow one of the links below:
Class A Asbestos Removalist Refresher Training
Times: 8:30am - 12:30pm.
Cost: $175 (Including GST, comprehensive course notes & catering).
Dates
Location
Book
Tuesday 28th August
Notting Hill
FULL
Thursday 20th September
Notting Hill
Book
Tuesday 23rd October
Notting Hill
Book
Wednesday 28th November
Notting Hill
Book
This course can also be run just for you at your workplace.
If you are interested you can contact us on 1800 429 266 or on email: training@hazcon.com.au