RIIWHS204E Work safely at heights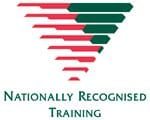 RTO Code: 21519
Duration: 1 day (face to face)
Aim: This course is designed to train personnel within industry to work safely at heights in accordance with the unit of competency, relevant codes and current regulations.
HAZCON delivers the nationally accredited unit RIIWHS204E Work safely at heights. This interactive course covers working safely at heights in resources and infrastructure industries. It includes identifying the work requirements, work procedures and instructions for the task; accessing and installing equipment; performing work at heights; and cleaning up the work area.
Key Areas Covered:
Identifying the work requirements,
Identify work procedures and instructions for the task;
Accessing and installing height safety equipment;
Performing work at heights;
Clean-up the work area;
Victorian legislation relevant to working at heights; and
Practical use of height control measures including harnesses, fall arrest systems and ladders.
Reference Material: Work Safe Victoria Compliance Code Prevention of Falls in General Construction maybe a useful reference to you.
Learners Needs
In order to identify individual learners' requirements please bring to our attention any candidate that has any needs such as, literacy, access or, medical restrictions so arrangements can be made prior to course commencement.
Literacy and Numeracy Requirements:
In order to be successful in the unit, students must have sufficient English written and oral language skills to enable clear and direct communication with trainer and other students.
Students must be able to; collaborate effectively with others and complete a short answer written assessment.
If you have any concerns regarding this requirement please contact our friendly HAZCON training team to discuss what assisted learning options we have available to you.
Target Audience:
This course is aimed at those working in operational roles at a worksite, who may be likely to encounter fall or depth hazards. Including :
Entry level students who have work duties or supervise staff who have work duties that include working from height, in Victoria jurisdictions.
Students with some industry experience who wish to gain entry level knowledge of the legislative requirements when performing work at height tasks.
Students who are required by employer to attend a full training course.
Required to bring on the day:
Proof of ID (driver's licence or equivalent, with photo); brought to the training course; and
The participant has provided their Unique Student Identifier number; If participants do not have a USI Number, please create one by logging onto www.usi.gov.au.
This course can be conducted on site at your company's premises or at HAZCON's training facilities in Trafalgar or Notting Hill. HAZCON also offers customised training for this course so as to include your relevant policies and procedures and in line with legislation.
Assessment:
During the day, there are two theory assessments which contain a mix of multiple choice and short answers and response to working at heights scenarios as well as simulated practical work demonstrations.
If required; students are provided with two re-assessment opportunities on the day. Access to our appeals process is available in our student handbook should the student wish to consider that option if competency hasn't been achieved after two re-assessment opportunities.

Certificate:
HAZCON will issue a RIIWHS204E Work safely at heights certificate and wallet card upon:
Successful completion of the training course.
Provision of identification and the completion of administration documentation; as listed above.
Would you like to apply for Recognised Prior Learning (RPL)?
If you believe you have industry skills, knowledge and experience working at heights then you may be eligible for RPL. Please contact the Business Services Manager to discuss your suitability as an RPL candidate. The appropriate documentation will be provided to you if the RPL process is applicable to you.
If you are interested in this training course, require a quote or advice please Contact Us on 1800 429 266 or via email: training@hazcon.com.au

This course:
Can be delivered at client sites and can be contextualised to Health and Safety Legislation. Contact us at training@hazcon.com.au to ask us for more information.
Is one of our publicly run courses. Public training dates are shown below:
RIIWHS204E Work safely at heights training
Times: 8:30am - 4:30pm.
Cost: $270 per person (GST Free, comprehensive course notes & catering).
Dates
Location
Book
2022
Thursday, 24 March 2022
Notting Hill
Book
Thursday, 26 May 2022
Notting Hill
Book
Thursday, 28 July 2022
Notting Hill
Book
Tuesday, 30 August 2022
Notting Hill
Book
Tuesday, 25 October 2022
Notting Hill
Book
Tuesday, 22 November 2022
Notting Hill
Book