Preventing & Responding to Work Related Violence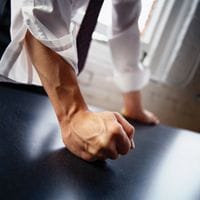 Duration: 4 hours
Aim: To provide participants with an understanding of how to prevent and respond to work-related violence.
Key Areas Covered:
Understanding the relevant health and safety legislation and guidance materials;
Duty holders and duties in the workplace;
Post-traumatic stress disorder;
The impacts of work-related violence;
Case studies and case law;
Risk Management (including potential causes and risk control solutions) and job design;
De-escalation techniques;
Work-related violence prevention policies and lone workers; and
Investigation processes.
Target Audience: Senior management, managers, supervisors, human resources personnel, employees, health and safety managers/advisors and HSRs.
If you are interested require any further information, you can contact us on 1800 429 266 or on email: training@hazcon.com.au