OHS/ WHS Regulations - Your Role as a Supervisor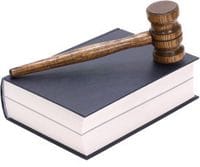 Duration: 4 hours
Aim: The aim of this course is to refresh Managers' and Supervisors' knowledge of the regulatory requirements in their jurisdiction to give them the information they need to assist with compliance and continual improvement.
The role of both Managers and Supervisors is to ensure that the workplace, workers/employees and contractors are managed in compliance with the PCBU/employer's duty to provide a safe workplace.
Key Areas Covered OHS Regulations:
Structure of the Regulations
General Duties and Issue Resolution
Obligations for Specific Hazards
High Risk Work
Asbestos
Hazardous Industries - Construction
Licensing and Registration
Key Areas Covered WHS Regulations (for your jurisdiction)
Representation and participation
Managing risks and general workplace management
Hazardous work (noise/ hazardous manual tasks/ confined space/ falls/ demolition work/ electrical safety and energised electrical work/ diving work/ licensing
Plant and structures
Construction work
Hazardous chemicals
Asbestos
Major hazard facilities
Mines
Target Audience: Managers, Supervisors and anyone wishing to obtain a greater understanding of the OHS/WHS Regulations in their jurisdiction.
This HSE training course is not currently available in HAZCON's public training schedule. This course can be conducted 'in house' at your company's premises or at HAZCON's specialised training facilities in Trafalgar or Notting Hill.
We will be happy to discuss your requirements and prepare a quote for you.
If you are interested you can contact us on 1800 429 266 or on email: training@hazcon.com.au