Health and Safety Requirements for Facility Management Training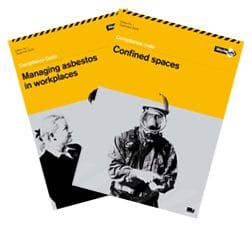 Health and Safety legislation (OHS/WHS) has requirements associated with managing buildings. Much of the detail is contained in National Codes of Practice or Compliance Codes: Topics include:
Management and removal of asbestos
Confined spaces
Workplace amenities and the work environment
Provision of first aid
These various codes nominate systems or requirements for buildings and specify work areas, temperatures, workspace, asbestos registers, indoor air quality and lighting standards, confined space procedures, signage and fall control strategies.
Duration: 4 hours
Aim: This session will provide participants with an understanding of the ramifications of the various codes and provide them with a range of solutions and practical skills to effectively manage health and safety within buildings.
Key Areas Covered:
Introduction to OHS/WHS legislation
Duty holders and duties
A guide to the relevant codes
Practical Solutions for Facilities Managers
Target Audience: Facility Managers, building owners, contractors and building maintenance workers.
This training course is not currently available in HAZCON's public training schedule. This course can be conducted 'in house' at your company's premises or at HAZCON's specialised training facilities in Trafalgar or Notting Hill.
We will be happy to discuss your requirements and prepare a quote for you.
If you are interested you can contact us on 1800 429 266 or on email: training@hazcon.com.au