Posted by Richard Forster on 11 April 2017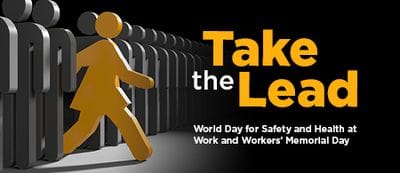 The above day is a chance to honour the memory of those who have died at work and to raise health and safety awareness. The day itself is receiving more recognition at an international level and Safe Work Australia (SWA) has taken the initiative in promoting this important day in the calendar.
The SWA website has some suggestions on how to get involved. These include:
organise a morning or afternoon tea to talk about health and safety
display promotional posters in your workplace
screen a seminar from the SWA Virtual Seminar Series at your workplace
arrange for a safety expert to speak at your workplace
attend a local workers' memorial event with your colleagues or family.
Further information about the day, including its history and access to resources can be found on the SWA website