Posted by Ian Good on 19 September 2017
The Australian Skills Quality Authority or ASQA, released a strategic review in June 2017 with the title 'A review of issues relating to unduly short training'. The review considered a range of Vocational Education Training (VET) courses or units or competency across all sectors of industry. However, it was the data on the delivery and 'assessment' of CCPOHS1001A Work Safely in the construction industry or (White Card) or Construction Induction Training that was damning of the safety training industry and is a cause for concern for employers who are engaging employees who have undertaken this training.
A summary of the data in relation to White Card Training in 2015 is: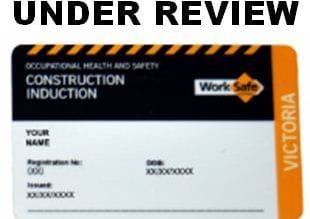 Total enrolments was 87,750 and number of RTO's 126.
58% of enrolments were for advertised course of lengths of 4 hours or less. Half of these enrolments were for courses advertised of 1-2 hours duration.
The 1-2 hour courses were offered by 3 RTO's and the 3-4 hour courses were offered by only a further 16 RTO's.
The report states that most of the short courses were delivered on-line and many participants complete the course in less than one hour. The inference is that only knowledge that was crammed in (author's view) was assessed, not skills, as is requirement under the Australian Qualification Framework (AQF). On-line may be a great business model but not in the area of foundational safety training.
Furthermore, page 136 of the report included the observation below.
At one focus group, all employers indicated they undertake their own on-site induction for new employees and most considered the White Card training to be largely superfluous.
'It is easy to identify those new employees who have received the White Card training online. Their work health and safety "readiness" is not as solid as that of new employees who gained their White Card through face-to-face training.'
It is clearly a concern to prospective employers that their new employees have not been provided with sufficient training, sufficient time to demonstrate skills, understand the risks and implement appropriate control measures to manage those risks they will encounter on construction sites. Furthermore, participants are unable to engage with a 'warm body' trainer to pursue aspects of health and safety that may be of benefit to them. On-line programs cannot respond to complex questions or add context.
There is certainly benefits to on-line training including company inductions, which are akin to awareness sessions, rather than skills and competency training. However, when we are preparing employees, and many of these are young and vulnerable, to work in the construction sector, training providers and employers have a duty to adequately train and assess the competence of these employees, so that from day one, they have a basic set of skills or 'readiness' to work safely in such high risk work environments.