Posted by Ian Good on 10 April 2018
It is drummed into all safety professionals that PPE is the least reliable and least effective means of controlling the various hazards that can cause us harm. PPE doesn't eliminate the hazard, it just reduces exposure. However, there are situations where PPE complements the higher level control measures. Situations such as asbestos removal, decanting of chemicals, cleaning up chemical spills and spraying of herbicides, to name a few, almost always have PPE as a component of the control measures.
Recently, I have come across a number of instances where the selection of PPE, primarily respirators, and gloves, and the systems that lead to their selection, have been found seriously wanting.
A study was conducted into the potential exposure of people to asbestos fibres where the research organisation conducted personal monitoring for uncontrolled (Home Renovator) removal of real asbestos cement sheet. In this study, the people were exposed to up to 30 times the exposure standard in their breathing zones, whilst only wearing half face respirators. Depending on your source of protection factors for such respirators (Australia, UK or USA), of either 10 or 20, the air that was inside the respirator exceeded the exposure standard by 3 or 1.5 times, which is alarming!
The study made me consider whether the guidance provided by the States and Territories Codes of Practice in relation to asbestos removal was based on formal studies as to the exposure of asbestos removal workers whilst conducting their work?
Similarly, a company had issued 'Chemical Gloves' to employees who handled a range of chemicals from organic and inorganic solvents, corrosive and flammable liquids. Reviewing the information on the permeation time of the particular glove identified that several chemicals were likely to permeate the glove material in a very short period of time. Methylene Chloride (Paint Stripper) was a prime example.

I won't go into glove hygiene. That is for another time.
Another concerning area is where procedures or a Job Safety Analysis (JSA) involving chemicals state as the control, 'Refer to the products Safety Data Sheet'. This is not a control measure, as a control measure should be readily comprehensible by a person and implemented without having to refer to another document, and the situation contextualised to the actual work performed. If employees complied with the SDS direction, we could potentially see users of aerosol sprays, such as CRC or paints, wearing respirators fitted with organic chemical respirators for minor touch up works.
Employers must make themselves aware of the limitations of PPE and their safety systems, such as JSA's and employ a rigorous risk management approach to ensuring the safety of their employees.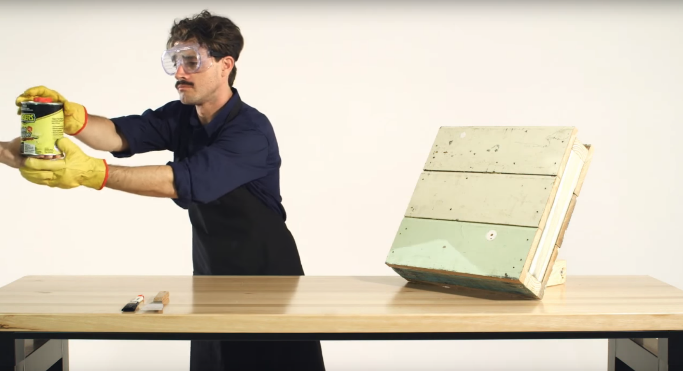 Note: riggers gloves in image above.