Posted by Peter Attwood on 13 September 2016
The effects of ICE (Methamphetamine) is much broader than most of the population is aware of. It effects the drug user, their family, the rental house used in the manufacture and distribution, the community through social problems, the real estate agents and the landlords of rental properties. In the long term, methamphetamine residual substances from manufacturing ICE can effect neurone development in young children in undetected but contaminated rental houses.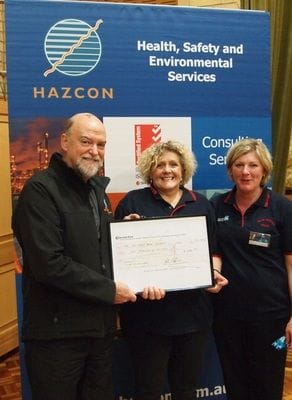 HAZCON's consultants have seen first-hand the devastating effect from ICE by being involved in clandestine laboratories clearance and clean-up projects. Amphetamine manufacture has been recognized as a significant public health issue and there are now Australian Guidelines for the testing, clearance and remediation of illegal drug laboratory sites.
The issues can be complex and requires extensive knowledge of the chemistry and toxicity of a range of chemicals and precursors. In many cases, cleaning up the sites requires cleaning of complex mixtures of highly toxic chemicals of unknown purity. Most clandestine drug laboratories are located in rental properties. Major issues for landlords and real estate agents are notices about non-occupancy, costs of remediation and managing the process.
HAZCON has been working with a number of property managers, landlords and agencies on remediating known clandestine drug laboratories. We have access to a range of assessment and analytical techniques and sources laboratories that are able to test to the very low levels specified in the Australian Guidelines. HAZCON can do the assessment and develop the remediation action plan which will ensure that the buildings are fit for re-habitation in the minimum time available.
Cleaning up the aftermath of drug usage and manufacture is only one part of the equation and one town in Gippsland is fortunate to have a community funded initiative. The Drouin based community funded organisation is known as The Ice Meltdown Project (TIMP). TIMP is assisting local community (under the professional guidance of a local GP) with addiction, encouraging families/support persons to detox clients in their own homes with the support of their community project. Reassurance and understanding of the task of detox has clients feeling confident to do so. To date, this has been embraced by the community resulting in 112 detoxes. The nonjudgmental approach is to be realistic with the process of recovery.
HAZCON is proud to be sponsoring TIMP as they continue the good work to reduce the numbers of people using ICE and will be working together to increase awareness of the broad and far reaching effects of ICE in our local communities.