RIIWHS204D Work safely at heights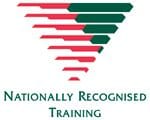 RTO Code: 21519
Duration: 1 day (face to face)
Aim: This nationally recognised training course is interactive and identifies the requirements needed to undertake safe work practices when working at heights or depths.
Delivery:
HAZCON delivers the nationally accredited unit RIIWHS204D Work safely at heights. This interactive course covers working safely at heights in resources and infrastructure industries. It includes: identifying the work requirements, work procedures and instructions for the task; accessing and installing equipment; performing work at heights; and cleaning up the work area.
Key Areas Covered:
Identifying the work requirements,
Work procedures and instructions for the task; it's the law;
Accessing and installing equipment;
Performing work at heights;
Cleaning up the work area;
Introduction and Administration;
Statutory Legislation and Codes of Practice;
Job Safety Analysis and Safe Work Method Statements;
Hierarchy of Controls;
Ladder Theory;
Individual Fall Systems;
Practical Fitting of Safety Harnesses/Restraint Systems; and
Assessment and Questions.
Assessment: Competence in this course is determined by practical demonstration, a written assessment and targeted questioning that distinguishes between the various circumstances and the ability to carry out the required work safely at heights or depths. Participants who successfully complete the assessment are issued with a Statement of Attainment - RIIWHS204D Work safely at heights.
Target Audience: This course is aimed at those working in operational roles at a worksite, who may be likely to encounter fall or depth hazards.
This course can be conducted on site at your company's premises or at HAZCON's training facilities in Trafalgar or Notting Hill. HAZCON also offers customised training for this course so as to include your relevant policies and procedures and in line with legislation.
If you are interested in this training course, require a quote or advice please Contact Us on 1800 429 266 or via email: training@hazcon.com.au
Reference Material: Work Safe Victoria Compliance Code Prevention of Falls in General Construction maybe a useful reference to you.
This course is one of our publicly run courses. Please refer to our Public training dates for this course below:
RIIWHS204D Work safely at heights training
Times: 8:30am - 4:30pm.
Cost: $270 per person (GST Free, comprehensive course notes & catering).
Dates
Location
Book
Friday 15th March
Notting Hill
Closed
Tuesday 23rd April
Notting Hill
Closed
Thursday 16th May
Trafalgar
Closed
Friday 7th June
Notting Hill
Closed
Monday 15th July
Trafalgar
Closed
Tuesday 27th August
Notting Hill
Closed
Thursday 26th September
Notting Hill
Book
Tuesday 22nd October
Trafalgar
Book
Thursday 12th December
Notting Hill
Book