CPCCDE3015A Remove friable asbestos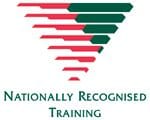 RTO Code: 21519
Duration: 2 Days (face to face) from 2017
Aim: This nationally accredited and WorkSafe Victoria recognised course provides participants with the knowledge and practical skills to safely remove friable and non-friable asbestos containing materials. This course will deliver suitable qualifications to work for a licensed asbestos removalist company in Victoria and in WHS jurisdictions.
Qualification: A Nationally Recognised Statement of Attainment for:
CPCCDE3015A Remove friable asbestos.
Pre-requisite: CCPCCOHS1001A Work safely in the construction industry (White Card) or equivalent.*
Key Areas Covered:
Introduction to asbestos;
The health effects of asbestos;
OHS Regulations 2017 and WHS Regulations;
Identification of asbestos;
Understand historical uses and potential sources of asbestos in the workplace with examples;
Conducting risk assessments;
Understand risk assessment approaches, asbestos registers and asbestos management plans;
Building and working within enclosures;
Safe removal techniques;
Personal Protective Equipment (PPE);
Decontamination procedures;
Working with glove bags;
Practical removal exercise; and
Competency test.
This course is one of our publicly run courses. To look at the available dates in your area and enrol follow one of the links below:
*Note: If the evidence of CI Card cannot be provided, the participant can only be awarded a WorkSafe Recognised Certificate of Attendance.
CPCCDE3015A Remove friable asbestos
Times: 8:15am - 4:30pm.
Cost: $605 per person (GST Free, comprehensive course notes & catering).
Dates
Location
Book
Monday 8th & Tuesday 9th October
Notting Hill
Book
Thursday 8th & Friday 9th November
Notting Hill
Book
Monday 3rd & Tuesday 4th December
Notting Hill
Book
This course can also be run just for you at your workplace. If you are interested you can contact us on 1800 429 266 or via email: training@hazcon.com.au
Participants are requested to bring their own respiratory protection equipment for practical exercises including a "fit test".