CPCCBC4051A Supervise asbestos removal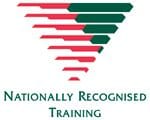 RTO Code: 21519
Duration: 4 hours (face to face)
Aim: This course will provide participants with the information and qualification required to be nominated as an Asbestos Removal Supervisor under the OHS Regulations 2017 and/or the WHS Regulations.
Pre-requisite:
CPCCOHS1001A Work safely in the construction industry (White Card) or equivalent.*
HAZCON also requires participants to have completed the initial A or B class asbestos training.
All participants will require a supervisor to assess the participant and complete a form - Required Knowledge currency of skills.
Key Areas Covered:
Revision of asbestos;
Requirements and role of an asbestos removal supervisor;
Relevant legislation and industry standards (both Victorian and WHS);
Risks of working with asbestos;
Personal protective equipment;
Visual clearances and clearance air monitoring;
Waste transport and disposal; and
Case study and revision questions.
This course is one of our publicly run courses. To look at the available dates in your area and enrol follow one of the links below:
*Note: If the evidence of CI Card cannot be provided, the participant can only be awarded a WorkSafe Recognised Cerificate of Attendance.
CPCCBC4051A Supervise asbestos removal
Times: 8:15am - 12:30pm
Cost: $270 per person (GST Free, comprehensive course notes & catering).
Dates
Location
Book
Thursday 1st March
Notting Hill
FULL
Tuesday 22nd May
Notting Hill
FULL
Friday 27th July
Notting Hill
Book
Tuesday 11th September
Notting Hill
Book
Monday 19th November
Notting Hill
Book
"This course can also be run just for you at your workplace.
If you are interested you can contact us on 1800 429 266 or on email: training@hazcon.com.au